Out-reach service trial launched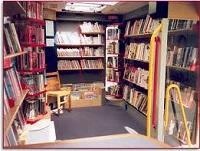 25 October 2019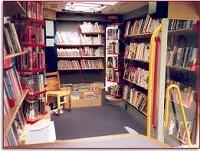 An out-reach service trial will be launched by Powys County Council next month involving mobile library and housing services.
The trial, part of the 'Love Where you Live' campaign will use a mobile library to take housing services to rural communities in the north of the county.
Housing Engagement officers will join library staff to provide an extra service on well-established mobile library routes and will also use the mobile vehicle on Mondays when it is not in use.
Cabinet Member for Housing and Community Services, Councillor James Evans said: "The mobile library is well established and well-used resource in rural communities but is not in action every day. The trial will utilise the spare time to help deliver housing services to Powys residents as well as doubling service delivery on normal working days.
"Providing different services from the same vehicle increases public contact and helps deliver services more efficiently. Housing staff will be able to give to advise and information to tenants and residents on a range of services provided by the housing teams".
"Those services include, supporting people with mobility issues who may need adaptations, signposting residents to interest free loans for home improvements, supporting people in need of accommodation as well as repairs and grass cutting to name just a few.
"The trial will start on November 1 and run to the end of the year. We hope tenants and residents take the opportunity to visit when the mobile library vehicle pops up in their community."
Details of the timetable & Schedule
4 November - Llanymynech (11.30 - 1pm), Llandrinio (2.30 - 3.00pm), Ardleen (3.15 - 3.45pm)
18 November - Trefeglwys (10 - 11am); Llangurig (11.30 - 12noon); Llandinam (12.30 - 1.30pm); Kerry (2 - 4pm)
25 November - Abermule (9.30 - 10am); Montgomery (10.30 - 1pm); Churchstoke (1.30 - 3.00pm); Sarn (3.30pm - 4.00pm)
9 December - Foel (10am - 11am); Llangadfan (11.30 - 1.30pm); Llanerfyl (2pm - 3.30pm)