Register to vote in 2019 General Election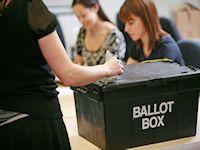 14 November 2019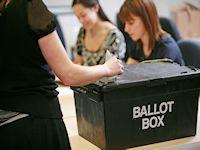 A General Election is to be held on Thursday, December 12.
Anyone who isn't registered to vote have until Tuesday, November 26 in order to vote in this election. To register to vote visit www.gov.uk/registertovote.
Electors wanting to vote by post must have their postal application form with the Electoral Registration Office by 5pm on Tuesday, November 26. Applications can be found at www.powys.gov.uk/elections.
It is anticipated that postal ballot papers will be despatched on or after Tuesday, 26 November. Any electors that may be on holiday and not at home to receive the ballot papers during this period may want to consider arranging a proxy vote, which means someone will vote on their behalf.
Applications to vote by proxy at this election must reach the Electoral Registration Officer at County Hall, Llandrindod Wells by 5pm on Wednesday, December 4. Proxy applications can be found at www.powys.gov.uk/elections