ALN awareness talks to be provided to school catering and cleaning staff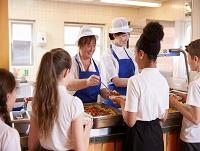 19 November 2019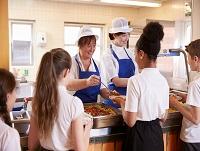 Catering and cleaning staff working in schools across the county are to receive awareness talks about additional learning needs, Powys County Council has said.
The council's Education and Catering and Cleaning services have been working together and will provide awareness talks to all catering and cleaning staff based in schools.
The talks are being provided following suggestion made by parents and carers during Additional Learning Needs Transformation events earlier this year.
Alongside this awareness-raising work, school menus are currently being updated with easy-read text and simple food descriptions. The new look menus will be in use from February in schools across Powys.
Lynette Lovell, the council's Interim Head of Education, said: "Parents and carers told us that it was important that all staff in schools have an understanding of special educational needs (SEN) / additional learning needs (ALN) and I would like to thank them for this suggestion.
"We have worked closely with our catering and cleaning colleagues to take forward this important suggestion and will now provide these talks to catering and cleaning staff based in our schools.
Nina Davies, the council's Head of Housing and Community Development, said: "These important awareness-raising talks will benefit our catering and cleaning staff to help them understand about pupils with additional learning needs. This is a good example of council services coming together to improve the lives of pupils with additional learning needs."