Memorial safety inspections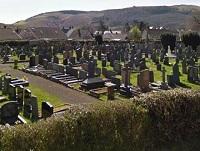 25 November 2019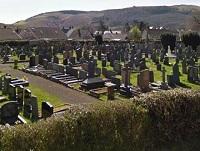 Powys residents are being advised that inspections will be carried out on large memorials at Machynlleth Cemetery in the coming weeks to make sure they are safe places to visit.
Staff working on behalf of Powys County Council will start the safety inspection work at the cemetery checking large memorials - those over 1.5m - to make sure they are not at risk of falling over and injuring someone.
A spokesperson for Powys County Council said: "Specialist staff will be carrying out inspections and any memorial that is identified as dangerous will be made safe by laying it down. We appreciate that memorials are a sensitive subject but we have to be sure that our cemeteries are a safe place to visit and any that are potentially dangerous will be made safe.
"Notice warning visitors of the work will be erected in advance but given the age of memorials the council will not attempt to contact individual grave owners."
More information on the work is available from the Environmental Protection Service at Neuadd Maldwyn, Welshpool. Carwyn Jones 01938 551300.