Powys investigator receives national recognition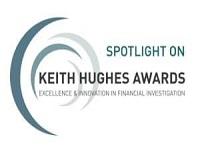 25 November 2019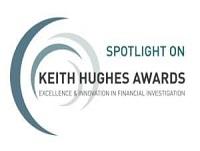 A Powys investigator has received national recognition for financial investigation to recover collect assets from criminals.
Des Fitzpatrick, an accredited financial Investigator with Powys County Council for four years, received a national award at a special ceremony in Leicester earlier this month.
Des received a 'Certificate of Achievement 'in the 'Keith Hughes Excellence and Innovation in Financial Investigation' awards. The awards recognises the actions of Police, Local authorities and other agencies active in proceeds of crime actions in recovering money from criminal activities.
He was one of only nine individuals shortlisted and recognised for their work in the UK.
Powys County Council Professional Lead for Trading Standards Community Safety, Clive Jones said;
"Des has been hugely successful in conducting this work to benefit our investigations and to remove the ill-gotten gains from criminals. I commend him for his outstanding contribution in this area.
"Proceeds of crime investigations are an essential tool to recover criminal monies and where possible return monies back to vulnerable victims. We also do work for other authorities."
Des is an experienced Accredited Financial Investigator employed by Powys Trading Standards. Des's latest role has transformed financial investigations to support the council and wider partners to produce effective and dynamic criminal investigations and proceeds of crime work.
Des was commended for conducting restraint applications to a value of over £5million, obtaining one of the highest POCA orders for Trading Standards services in the UK with the case of Operation Gleam with and a £2.5million criminal benefit figure and an available amount of £1.6million.
He helped deliver proceeds of crime proceedings in nationwide cases such as:
Operation Slick for National Trading Standards with benefit figures above £1 million,
he promoted financial investigation for other local authorities through lecturing to professional institutions such as Chartered Trading Standards Institute (Welsh branch) and external agencies
He also developed protocols and effective referral schemes across the Powys County Council and conducted investigations for other local authorities including Staffordshire, Hereford, Torfaen and Blaenau Gwent.