Resident fined for dumping garden waste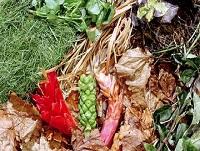 26 November 2019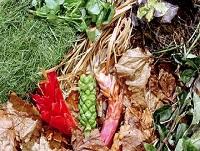 Dumping garden waste on common land has cost a Llangattock resident £200 after they were fined by Powys County Council.
The council's Environmental Protection Team issued the fine after a member of the public witnessed the culprit dumping garden waste on common land near The Ffawyddog, Llangattock, Crickhowell and reported it to the council.
Thanks to the member of the public's witness statement, the council was able to fine the culprit for breaching Section 33 of the Environmental Protection Act 1990.
Nigel Brinn, the council's Corporate Director for Economy and Environment, said: "I'd like to thank the member of the public who reported this incident to the council. Their witness statement meant that we were able to investigate this incident and successfully issue a fine.
"We want to make Powys a welcoming place for our residents and visitors and this starts by having a clean environment.
"The vast majority of our residents and business are currently recycling and dispose of their residual waste in the appropriate manner. However, there are a small number out there who blight our communities with their selfish actions by fly-tipping their waste.
"There is no excuse for fly-tipping garden waste. We introduced a paid for garden waste collection service earlier this year for households or people can take their garden waste to their nearest household waste recycling centre free of charge.
"We need to reinforce the message that fly-tipping is a criminal offence that harms the environment and costs taxpayers' money when it has to be cleared up. We will not hesitate to clamp down on those who dispose of their waste illegally.
"This case should be a warning to others that we will investigate this anti-social behaviour and take appropriate enforcement action."
If you witness fly-tipping in the county, you can report it at www.powys.gov.uk. Click on Report followed by Report fly-tipping.