Executive Leader appointed for Ysgol Calon Cymru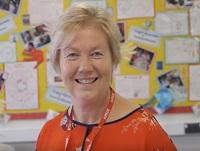 27 November 2019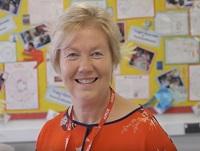 A mid-Powys secondary school has appointed a new Executive Leader, the county council has said.
Miss Janet Waldron MBE will become Ysgol Calon Cymru's Executive Leader from January 2020 and will join the school's existing senior leadership team.
Brought up in Neath, Miss Waldron is the former headteacher of Pontarddulais Comprehensive School in Swansea. Currently working as a Challenge Advisor for Swansea Council, she was awarded Headteacher of the Year at the 2018 Professional Teaching Awards Cymru. She is also an Associate of the National Academy for Educational Leadership in Wales.
"I'm delighted that the council and the school's governing body has secured Janet's services," said Lynette Lovell, the council's Interim Head of Education.
"Janet has proven leadership qualities and experience in a secondary school setting and is held in high regard across Wales. She will be a great asset for Ysgol Calon Cymru and I look forward to working with her in her new role."
Sharon Hammond, Chair of Governors for Ysgol Calon Cymru, said: "We're thrilled to have Janet joining our senior leadership team. Her experience and leadership will be of huge benefit as we work together to ensure that Ysgol Calon Cymru goes from strength to strength.
"Governors would like to thank the senior leadership team, led by Steve Patten and Lee Powell in their roles as Acting Heads, for their hard work and professionalism during the interim period as we continue to move our new school forward."
Miss Janet Waldron said: "I have always been passionate about education, helping guide pupils to achieve their potential while supporting school staff and fellow headteachers in their professional development.
"This is an exciting opportunity and I look forward to working with staff, pupils, governors and the wider school community to improve the education outcomes for our learners."