Digital Powys strategy gets go ahead with major funding boost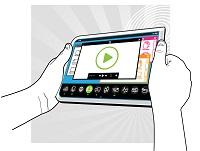 27 November 2019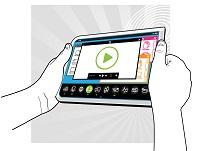 Digital Powys - the Council's digital strategy has been approved by the Council's Cabinet and supported by a significant funding boost from Welsh Government to accelerate its delivery.
Powys County Council has been awarded just over £980,000 to help implement the Digital Powys strategy which is focused on embracing digital technologies to improve the experience of the Council's customers. The funding will support the first phase of implementation of the strategy over the next two years.
Ness Young, Corporate Director (Resources and Transformation) said: "In approving the Digital Powys Strategy today, Cabinet said it was a hugely important step forward in the transformation of the Council. The strategy outlines our vision for digital transformation in Powys, both within the Council and across the county, working with our partners and residents to make the most of new technology and the opportunities it provides for the economy, education, health and care and of course our communities.
"Cabinet also welcomed the Welsh Government grant which was received in response to a funding bid that was developed following discussions the Cabinet had in Cardiff earlier this year. The funding will allow us to accelerate our exciting digital transformation programme over the next two years improving customer experiences through the provision of more online services and improve the Council's data capabilities. It will also help us work with other authorities, share experiences and expertise accelerating the take-up of new technologies.
"We have to keep pace with technology and allow residents to access council services faster and more efficiently and the funding will help us meet that challenge. Technology provides real opportunities to improve service delivery and we want to make sure all residents can share in that experience.
"The council has ambitious plans to redesign services for residents to increase the number and quality of digital services, speeding up processes and increasing customer satisfaction. The work is a key component of the council's Transformation Programme to deliver aspirations in its Vision 2025.
"Transformation of services within local government demands high quality data and analytics and our work will lead that process. We intend using predictive analysis to better understand customer needs, provide information to support decision making and support other councils to introduce business analytics.
"We will pilot new technologies, evaluate them for colleagues in other authorities and share our experiences with others. The way local government works is changing rapidly and we intend being at the forefront of that transformation, she added."