Home care recruitment event in Brecon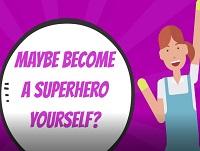 December 31, 2019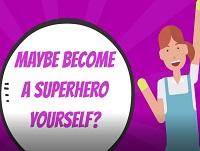 A drop-in session for people who are interested in a rewarding role delivering care is taking place in Brecon next month.
Powys County Council is teaming up with local home care provider Seren Support, Direct Payments agency, PeoplePlus, and Social Care Wales' We Care Campaign to hold an event at the newly opened Y Gaer on Thursday January 16th between 2pm and 5pm.
The work is part of a campaign to encourage more people into the social care sector throughout Wales, including taking up the roles of home care worker and Personal Assistant. National organisation Social Care Wales estimates that some 20,000 more people will be needed to work in care in Wales by 2030.
Councillor Myfanwy Alexander is the council's Cabinet Member with responsibility for Adult Social Care. She commented: "We've come to Brecon on the hunt for people who really want to make a difference, to contribute to their communities. These posts can be flexible to help the work-life balance and could be the first step to a career in a sector with great prospects. Come along, chat to us: you never know, you could become someone's hero."
She explained that Brecon has been chosen for the drop-in as this part of Powys is one of the areas where there is a need for more home care workers.
Both care worker and personal assistant roles are flexible careers that could be suited to parents/grandparents or guardians who need to work around their childcare responsibilities, for example working outside 'school run' times. The roles can be full or part-time and there are many opportunities for career progression within this sector.
Personal assistants are employed by a service user and support with a wide range of tasks which help to increase an individual's independence and make a real difference to their quality of life.
Many care workers in Powys are employed by outside agencies - such as Seren Support - although some are employed directly by Powys County Council itself.
You can find contact details for the agencies - as well as details about council jobs - via https://en.powys.gov.uk/article/7722/Work-as-a-Homecare-Worker