VE Celebrations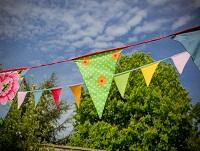 8 January 2020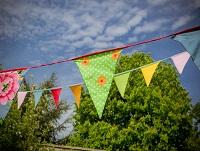 Powys County Council is inviting applications for road closures for street parties to celebrate the 75th anniversary of VE Day in May and waiving the cost of applications.
The VE day celebrations are happening between 8-10 May 2020 with the first May Bank Holiday moving from the Monday to the Friday to mark the event.
Local people are also being invited to run their own street parties and reignite the great British community spirit to mark the anniversary.
Cabinet Member for Highways, Councillor Heulwen Hulme said: "Applying for a closure for a street party would normally attract an administration fee but the council has decided to waive the fee to help communities celebrate this important anniversary.
"The council adopted a similar stance for the Queen's Jubilee and proved very popular paving the way for street parties across the county. We hope this year's VE celebrations attract a similar response."
To help people set up their own events across the country to mark the anniversary, the Government has launched a website for residents to get up-to-date Information. The sites can be found at; www.veday75.org with information about organising street parties www.gov.uk/streetparty
In order to process the application, the council is requesting that any groups who intend to hold a street party on a public highway and have not presently made an application to the council, to do so in writing no later than Friday February 28.
All road need approval to ensure information is sent to emergency services just in case they need to respond to an emergency.
An application form and further information can be obtained by contacting the council's Traffic Section by emailing traffic@powys.gov.uk