Dyfi Bridge plans welcomed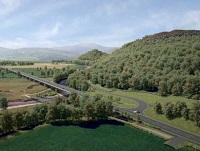 14 January 2020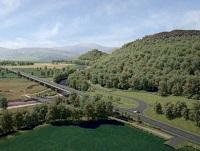 Powys County Council has welcomed news that new Dyfi Bridge on the A487 north of Machynlleth, has been given the go-ahead by the Welsh Government.
Transport Minister Ken Skates confirmed on Monday (January 13) that a £46m scheme to replace the current 19th century stone bridge with a new structure some 480 metres up-stream.
Cabinet member for Highways, Councillor Heulwen Hulme said: "This is excellent news for motorists and residents of Machynlleth. The bridge is frequently closed due to flooding and can be a major obstacle for businesses and commuters in the region.
"I am delighted that the Welsh Government has committed to the project boosting links between north, mid and south Wales improving movement between Powys, Gwynedd, Ceredigion and Pembrokeshire.
"News that the project will also boost walking, cycling and public transport connections is also to be welcomed.
"We are hopeful that the project will provide a similar boost to the region's economy as the opening of Newtown By-Pass last year. Infrastructure will play an important role in the future prosperity of Mid Wales."
Work on the new bridge could begin this summer and the project is scheduled to be completed by the summer of 2022.