Views Sought on Council Equality Objectives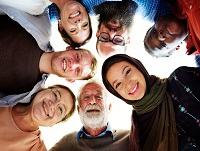 15 January 2020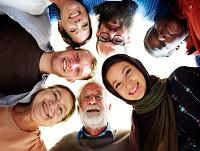 Child poverty, homelessness and employment opportunities for disabled residents are some of the key equality objectives put forward by Powys County Council and set out in a survey which is open for views until Sunday 9 February.
Residents are invited to complete the survey which can be accessed online via the front page of the website www.powys.gov.uk. Paper copies are also available at libraries across the county with large print versions and other formats available upon request.
Research conducted by the Equality and Human Rights Commission (EHRC) and by partners within the region has informed the proposed actions.
Councillor Graham Breeze, Cabinet Member for Corporate Governance and Engagement said: "It's clear from the research and views given by people who responded to our regional survey last year that, due to factors which are completely out of their control, some Powys residents are less likely to do well in life.
"It's good to remember the well-known saying that we are all just one pay cheque away from being homeless. By setting these very specific equality objectives we are trying to level the playing field and improve opportunities to prevent homelessness, tackle discrimination against disabled people seeking work and to reduce incidences of children living in poverty.
"We would welcome feedback via our survey on our proposed equality objectives and actions."
Powys residents who responded to the regional survey said that in their view:
disabled and older people had a worse experience in trying to gain employment than the other groups listed in the survey
young, old and single people had much more difficulty in obtaining suitable housing
the increase in the digital information channels excludes certain sections of society and the biggest division relates to age and disability.
These views were backed up by the national research.
Specific focus groups and meetings are also taking place with the groups most affected by the findings during the month alongside the survey being open to all who have an interest