Education improvements will not be affected by budget proposals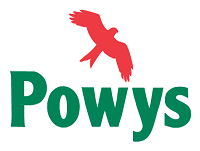 28 January 2020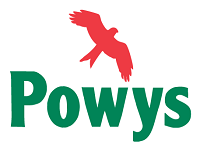 Education improvements identified as necessary by Estyn will not be affected by cost reductions needed in the next financial year, the council's Cabinet Member for Education has said.
The reductions identified by the council's education officers have been kept to a minimum to ensure it can deliver the necessary improvements, Councillor Phyl Davies has said.
As part of budget proposals put forward by Cabinet for 2020/21, the county's school would receive over an additional £6m through the schools delegated budget, boosting the education budget to almost £98.5m per annum.
However, the council's education officers will need to make cost reductions of £511,000 in the next financial year.
Now Cllr Davies wants to reassure that education community that the reductions will not jeopardise the service as its starts to work on its actions identified in the Post Inspection Action Plan.
"We have made a pledge to strengthen our education service and improve outcomes for our learners following the findings of the Estyn inspection last year," said Cllr Davies.
"An additional £6m will be provided to the school delegated budget if our proposals are accepted. However, the council still faces significant financial pressures which means difficult decisions need to be taken including the efficiencies savings that have been identified by our education officers.
"Cabinet recognises the challenges the faces regarding its education provision following the Estyn inspection and that is why we have worked with education officers to ensure any efficiencies have been kept to a minimum.
"Officers have given Cabinet and Estyn reassurances that they have sufficient resources to deliver the actions identified in the Post Inspection Action Plan and that they recognise the need to find more efficient and improved systems and ways to working to deliver these actions.
"A number of actions have already been identified by our officers to meet the required cost reduction target and minimise the risk to the service including regional working with our education partners as well as closely working with the Welsh Government and the Improvement and Assurance Board.
"Estyn are satisfied with our Post Inspection Action Plan, which now becomes a key document that will drive the improvements we need for education in Powys. I will continue to work closely with our Interim Chief Education Officer and our key education partners including headteachers and governors to ensure that we make the improvements that our learners deserve."