Scheme to help tackle fuel poverty considered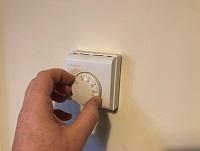 14 February 2020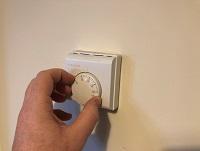 A new scheme to help tackle fuel poverty in Powys could be launched by the county council if a recommendation is approved by the cabinet.
The county council is aiming to relaunch the grant scheme known as ECO Flex, enabling home energy improvements to be delivered to Powys residents in fuel poverty.
If approved, the new and improved scheme will involve the Council outsourcing delivery to "Warm Wales". Warm Wales is a community interest company specialising in delivery of programmes designed to address fuel poverty in Wales.
They will provide:
a fully managed scheme,
field enquiries,
undertake assessments of client eligibility and work directly with energy providers and agents obligated to deliver measures under the scheme.
The matter will be considered by the Council's Scrutiny Committee on Monday, February 24 before the Cabinet is asked to support a 'Statement of Intent' supporting the scheme on March 24.
The proposed statement supports allowing Powys households at risk of fuel poverty, who meet the scheme's criteria, access to funding under the Energy Company Obligation (ECO 3 scheme).
According to the county council's Well-being Assessment of 2017, approximately 9,500 of the 59,600 households in Powys are in fuel poverty. Many of these households in fuel poverty could benefit from the introduction of this proposed scheme.