Crickhowell Bridge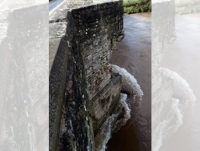 18 February 2020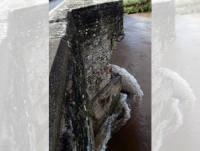 Crickhowell Bridge is planned to reopen later this afternoon (Tuesday, February 18) following completion of mud and debris clearance on either side of the bridge.
Engineers have assessed the current damage to the bridge cutwater and presently deem it safe to reopen.
Further heavy rainfall is forecast later this week and engineers have confirmed that should river levels rise to the damaged section then an immediate closure will again be implemented. Any such closure would remain in place until river levels drop sufficiently to allow subsequent structural inspections.