Powys Careers Festival back next month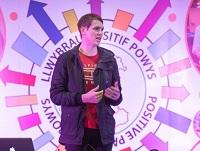 18 February 2020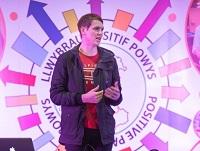 One of the UK's biggest careers festivals take place in Powys in less than a month's time.
The Powys Careers Festival is taking place on Wednesday, March 4 and will be held once again at the Royal Welsh Showground in Llanelwedd.
The festival attracts some 3,000 high school, special school and further education students from all over the county
Organised by the Positive Pathways Powys partnership, the event pulls together some 100 employers, universities and colleges as well as a range of other organisations to offer young Powys students an in insight into the opportunities which await them.
This year will see the return of former Gwernyfed High School pupil and Capital FM radio presenter Ben Sheppard. A former Head Boy at Gwernyfed High School, Ben graduated in Broadcast Journalism from Nottingham Trent University and have gone on to present shows on Capital FM station across the UK.
Jackie Parker, Chair of the Positive Pathways Powys partnership, said: "We're really looking forward to this year's festival.
"We want to show our young people the world class opportunities that await them when they finish compulsory education. That could be employment; perhaps an apprenticeship or it could be continuing education in school, college or university.
"Maybe they are interested in volunteering in some way. Whatever their decision, we are trying to make it as easy as possible for them to find out the information they need."
This year's festival is being sponsored by:
the NPTC Group of Colleges
Cambrian Training
Lanyon Bowdler Solicitors
Hughes Architects
Open University
Abercare
Careers Wales
West Ent audio visual
Powys County Council
The event is free to exhibitors and young people attending but it is not open to the general public, only to students