Council to invest £50m to build 380 new homes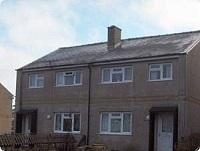 19th February 2020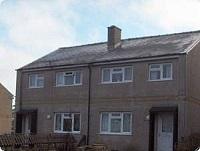 Plans to invest more than £50m to build 380 affordable, secure rented homes by 2025 as part of its 'New Homes for Powys' programme have been unveiled by Powys County Council.
The ambitious plans have been outlined in the county council's new Housing Business Plan, it also promises that a further £45,955,000 will be invested over the next five years in the council's existing homes making sure they continue to meet the Welsh Housing Quality Standard.
Cabinet Member for Economic Development, Housing and Regulatory Services, Councillor James Evans said: "The cabinet will be asked to approve ambitious plans to invest in new affordable social housing to support future generations. We are also looking to heavily invest in our existing stock to make sure they meet modern standards.
"The investment is not only good for Powys residents but for the county's economy with the cabinet committed to ensuring the developments use or support Powys trades people wherever possible."
The council's Cabinet is being recommended to approve the Housing Revenue Account Thirty Year Business Plan 2020-2021. The Plan details how the Council will maintain and improve its role as the largest provider of social homes in the county. Among the programmes for approval are:
Green Powys - designed to increase fuel efficiency, reduce fuel poverty and build a solid foundation for the Council to contribute towards the Welsh Government's proposals to decarbonise homes across Wales: £15,830,000 over the next five years.
Fit for Life - designed to make the Council's homes better suited to the needs of older people and those with health-related needs that impair or adversely affect their mobility: £12,650,000 over the next five years.
Love Where You Live - designed to make the homes and estates managed by the Council places where people can enjoy their lives and improve the wellbeing of our residents: £12,800,000 over the next five years.
In 2020-2021, £600,000 will also be invested to replace the equipment used by tenants of the Council who subscribe to the Council's 24/7 Careline community alarm system.
The report will be considered by the Cabinet on Tuesday 3rd March.