Have you subscribed to this year's garden waste collection service?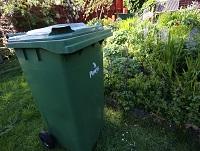 February 25, 2020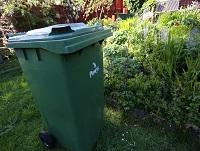 With the nights drawing out and signs of spring on the way (honestly, if you look closely, they are there!) it is at this time of year that many of us think about venturing out into our gardens.
The garden waste recycling collection service, which costs less than £2 per collection if you subscribe now, provides an easy, clean and simple way of getting rid of your garden waste, with the knowledge that it will all be collected, recycled and turned into compost.
The annual subscription of £35, includes the hire of a 240-litre wheeled bin and fortnightly collections of your garden waste between 2 March and the 4 December which, following resident's feedback, includes more collections than last year. A smaller 120-litre bin is available at a reduced rate for households with small gardens, or compostable garden waste sacks for those who have their residual rubbish collected in purple bags.
If you subscribed last year, once registered for 2020, you will receive a sticker to place on your green wheeled bin to help indicate to the crew that you have signed up for another year. New subscribers to the service will have their green wheeled bin delivered by the council within 10 working days, so make sure you sign up early to benefit from all the scheduled collections starting from next week.
Cllr Heulwen Hulme, Cabinet Member for Recycling and Waste, said: "We are all set and ready to start our 2020 garden waste collection service again from next week.
"It has been a difficult start to the year for many with regards to the weather, and gardening may be the last thing on your mind, but we are certain that spring really is just round the corner and we can soon enjoy getting out into our gardens once more.
"With this in mind, we would encourage residents to sign up to this year's garden waste recycling collection service asap to ensure they benefit from as many collections as possible."
You can subscribe now by visiting www.powys.gov.uk/gardenwaste or by calling 01597 827465. If you need a reminder of your collection day, please visit www.powys.gov.uk/binday