School Admissions Appeals Panel Members wanted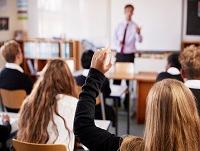 2 March 2020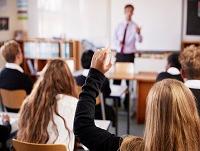 Volunteers are needed to help to decide on appeals by parents / carers regarding their application for a school place, the county council has said.
Powys County Council is looking to recruit people from a diverse range of backgrounds and experience to join its School Admissions Appeals Panel. These panels are set up to consider appeals from parents / carers whose child has missed out on a place at their preferred school.
When a child is refused a place at a school of their choice, they are entitled to appeal against the decision. Panel members will consider the reasons for the parent / carers' choice of school, as well as the reasons why a place hasn't been allocated, and then make a decision as to whether the appeal should be upheld or rejected.
Each panel consists of a minimum of three people. This includes someone with no paid experience of education, known as a lay member, and also someone with some experience such as a teacher, or governor.
A trained clerk will advise on legal and administrative issues. Each of the panel members must be independent of the authority, school and the families involved.
Appeals take place throughout the year, but the majority are held between May and July.
Cllr Phyl Davies, Cabinet Member for Education, said: "These panels are very important and the work is so rewarding.
"You don't need specialist knowledge or educational expertise. We need people with a good mix of skills and backgrounds who can bring different viewpoints and experience and fresh ideas with them."
The role would suit people with excellent listening skills, as well as the ability to put people at ease and assess evidence to determine each appeal.
Some of the skills and experience needed include:
Good interpersonal and communication skills
Good literacy and listening skills
Able to remain firm and calm
Integrity
Fairness
Ability to get on with other people and to work as part of a team
Ability to make decisions based upon current legislation and guidance
Be prepared to keep all information confidential
The role would give you the opportunity of using existing skills and developing new ones. People from as wide a range of backgrounds as possible are invited to apply.
No formal qualifications are required but you must be:
Aged 18 or over
Available during the day (Monday to Friday)
Willing to attend regular panel meetings throughout the county
Willing to undertake training
Full training and support will be given to make sure people are fully equipped to carry out the role successfully.
This is not a remunerated position - travel costs and reasonable subsistence expenses will be met.
If you are interested in performing this valuable role, please visit www.powys.gov.uk/jobs. The closing date for applications is Sunday, March 15, 2020