Food business operator fined for serving unsafe food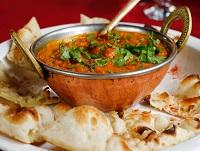 3 March 2020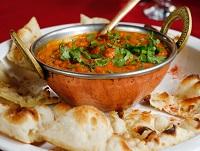 A Rhayader food business who supplied an Indian meal which was deemed to be unsafe due to high levels of peanuts has been prosecuted by Powys County Council.
Now the council's Trading Standards Services are warning other restaurants in the county to make sure they meet the requests of customers ordering food or face prosecution.
Mohamed Mijanur Rhaman, food business operator of The Mirch Restaurant on East Street in Rhayader, appeared at Llandrindod Wells Magistrates Court on Tuesday, February 26 and pleaded guilty to supplying unsafe food.
The court heard that the council's Trading Standards Service had repeatedly advised food restaurants and takeaways on the requirements of food laws and allergens. The service periodically used undercover test purchased to check that restaurants met the requirements.
In November 2018, a sample of lamb pasanda and pilau rice was taken from the Mirchi Restaurant as part of a routine sampling plan, which was then tested for the presence of peanut and non-permitted colours. When ordering the meal on the telephone, an undercover officer requested that the meal had 'not peanuts due to an allergy'.
Despite the specific request on the sample purchased from the Mirchi, an analysis of the meal was found to contain 254 times the detectable peanut level to cause an adverse reaction.
The court heard that the restaurant had a routine inspection in October 2019 as part of the Takeaway Project and a takeaway guidance pack was provided to the business in English and Bengali.
During a recorded interview in April 2019, Mr Rhaman admitted that he realised it was a big mistake, life-threatening and that someone could due from an allergic reaction in these circumstances.
Mr Rhaman was fined £200 by Llandrindod Wells Magistrates Courts and ordered to pay a £30 victim surcharges and £1,500 prosecution costs.
Cllr James Evans, Cabinet Member for Economic Development, Housing and Regulatory Services, said:
"We have spent a number of years and considerable resource advising and supporting businesses to ensure they comply with food labelling regulations particularly concerning allergens.
"It is important that consumers with allergies are able to access safe food when requested. Food businesses are required to have a verifiable allergen system in place to inform consumers about allergens within the foods they serve."
Clive Jones, the council's Professional Lead for Trading Standards, Community Safety and Emergency Planning, said: "Prosecution is the last resort but we all have seen the tragic cases where food has been supplied causing reactions. We will continue to ensure that our business community is aware of their obligations and that Powys residents and visitors to Powys are served safe food."