Newtown Together improves opportunities for young people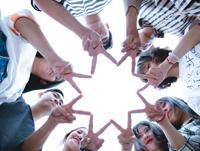 5 March 2020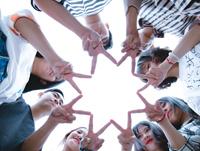 A Powys County Council led project to improve opportunities and reduce disadvantage for children, young people and families is well underway.
The Children First Project in Newtown, funded by the Integrated Care Fund through the Regional Partnership Board has successfully piloted. By working with the community and organisations to support and improve opportunities for children, young people and families.
As part of the project, a social isolation scheme 'Hidden Young Lives' has been developed, working with young people and carers to produce artwork to represent young people's lives. The artwork will be exhibited in the Oriel Gallery.
A programme of activities and engagement has also been developed with the aim of reducing young people's involvement in the criminal justice system.
In partnership with other organisations in Newtown, the project provides children and young people with social events over the school holidays to provide opportunities for social interaction.
Cllr Rachel Powell, Cabinet Member for Young People and Culture adds: "I'm delighted that we are able to deliver the Children's First Project, Newtown Together to provide opportunities for children, young people and families to be involved in decisions that are made about them".
Additional funding has been secured from the North Powys Wellbeing Programme to develop a future project in Welshpool.