Council Tax updates go online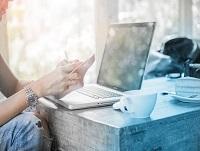 9 March 2020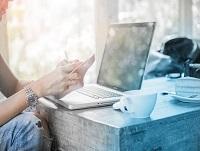 Council taxpayers in Powys who have already registered for the free "My Account" service and entered their council tax reference number can now go online and view their full Council Tax account and information at the touch of a button.
The council's "My Account" system allows people to register their details including their council tax reference number and see a number of items on their account summary including when their next payment is due, what payment method they have in place, look at a detailed breakdown of the charges and download their council tax bill for any year. The My Account facility has been in place now for two and a half years and has 30,000 users.
Councillor Graham Breeze, Cabinet Member for Corporate Governance and Engagement said: "If you pay Council Tax, and let's face it most of us have to do so, it's handy to be able to log into the My Account facility and check on your current payment status or just see at a glance when you next payment is due. If you don't have an account yet, it's fairly straight forward to set up though don't forget to enter your name, address and Council Tax reference number if you want to use this new feature.
"The My Account system is also a popular and useful way for residents to order a new recycling box or check when their next refuse collection or garden waste collection is due. You can also request a permit so you can take bulky waste items to a household waste and recycling site if you have a commercial or large 4X4 vehicle."
For residents who own a second home there is also an option to enter the details of more than one property.
Improvements to the My Account system link to the council's Digital Powys strategy which outlines a vision for digital transformation: embracing new technologies to improve customers' experiences.
To register for an account go to: www.powys.gov.uk and click on the "log in/register" button in the top right-hand corner of the site.