Middleton Street drop in dates announced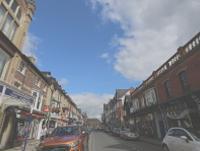 March 10, 2020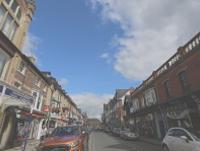 Powys County Council has announced the dates and venues for drop-in sessions arranged for people to discuss ideas for a possible makeover of Middleton Street in Llandrindod Wells.
The suggestions are designed to make the street more attractive for shoppers especially pedestrian and cyclists but the council is stressing that the plans are at an early stage.
Middleton Street, the town's main shopping area, has long struggled for space to accommodate pedestrians, cyclists and traffic and now a new scheme is being developed with the community being asked to help with the design.
Cabinet Member for Highways, Councillor Heulwen Hulme said: "There's been a lot of comment - both for and against - since we announced that we are looking at this. However, I cannot stress strongly enough that we really want to hear local people's (and businesses) views and that the ideas we will bring forward at the drop-ins are 'starting points' for discussion."
"However, we do have a real opportunity to give Middleton Street an exciting face-lift and make it a more attractive place to visit and encourage visitors to stay longer and spend more money in local shops.
She added that there were no guarantees that the scheme will be funded, but if successful Llandrindod Wells could see Middleton Street - which links the railway station and new bus interchange with the town's Lakeside area - receive a radical make-over. It is hoped this would be funded by the Welsh Government's Local Transport Fund with the focus on people not cars.
Drop in sessions to discuss the ideas are being held at:
• The Commodore Hotel, Llandrindod Wells - Thursday March 19th - 4pm-7pm;
• County Hall, Llandrindod Wells - Monday, March 23rd, 10am-1pm;
• The Gwalia, Llandrindod Wells - Tuesday, March 24th - 2pm-5pm.
Everyone is welcome to attend.