New location for the Llanidloes community recycling site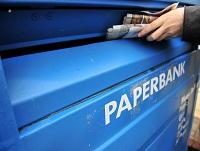 18 March 2020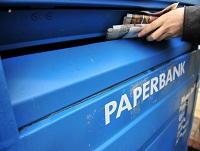 Working together with the town council, a new location has been agreed for the Llanidloes community recycling site, currently situated on Gorn Road.
On Friday 27 March, the community recycling site will move to The Groe, Chapel Street, where residents will be able to recycle textiles, small electrical items (WEEE) and cardboard.
Residents are reminded that plastic and cans, paper, glass and food can be recycled weekly using the household kerbside collection service. Recycling can also be taken to the Household Waste Recycling Centre in Newtown, which accepts a much wider range of materials for recycling.
The site of the current facility, on the former livestock market, has recently had approval for the development of 22 affordable homes, to include a mixture of two, three and four bedroomed houses, bungalows and dormer properties.
Cllr Heulwen Hulme, Cabinet Member for Recycling and Waste, said:
"We are pleased that with the help of the town council, a suitable town-centre location has been found for this community facility. This will enable residents to continue recycling as much as possible, whilst also making way for the welcomed development of affordable homes in the area."