Residents urged to help council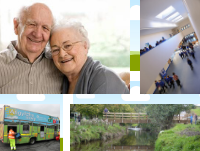 18 March 2020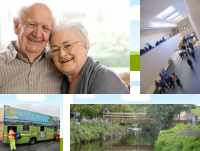 Powys residents are being asked to work with the county council as it responds to the Coronavirus outbreak.
The county council is following UK, Welsh Government and Public Health Wales advice and is asking residents who need to contact the council to use the website, email, app and phone rather than face-to-face at council offices.
"Powys council buildings remain open we are urging residents who need to contact us to use online facilities or telephone to reduce face-to-face contact to help delay the spread of the virus in the community," said Council Leader Councillor Rosemarie Harris.
"The Welsh Government decision to bring forward the Easter break and close schools by Friday will have significant impact for residents From next week, our schools will have a new purpose helping to support those most in need, including health and social care people involved in the immediate response to the coronavirus outbreak.
"We have implemented a home working policy in response to the outbreak to help delay the spread of the virus in the community. This means we have less staff in our buildings to deal with enquiries but are can deal with most by telephone or through the website and using email. Staff are being advised not to make home visits during this difficult time unless essential, but where they are needed, they will contact residents beforehand to ensure no-one is self-isolating and that the visit can go ahead. Our care workers, although under pressure, continue to provide critical home services.
"Currently our waste and recycling collections are operating normally. But we ask residents who are self-isolating to follow health guidance and double-bag their personal waste (such as used tissues and wipes) and keep it safely within their house/property for 72 hours before putting in their wheeled bin or purple bags to be collected as normal. We do not anticipate that alternative collection arrangements will be needed.
"Libraries and museums remain open but with the national advice to avoid social gatherings all groups/meetings held in libraries are being cancelled. We are in uncharted waters and as the position changes we will provide updated information to residents through our website, social media channels and local media.
"The Strategic Coordination Group has decided to use the Council's Business Continuity Plans which will see non-critical activity of the Council stopped over the next few weeks to allow the Council to focus on business critical activities. It will also alow for the redeployment and training of staff to fulfil business critical roles. Invoking these plans is the start of a process and in the coming days we will be able to advise you of which activities will be stopping and when.
"Please listen to guidance from UK and Welsh Government and follow advice from Public Health Wales and other health officials to help tackle this outbreak. It is likely that council services will be disrupted in future and we ask residents and services to be patient," she added.
Links for further information: