Tenants supported during crisis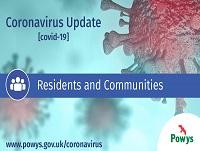 25 March 2020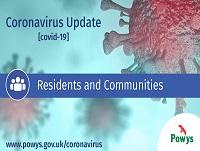 Powys housing officers are committed to working with tenants who are experiencing financial pressures during the Coronavirus outbreak.
Officers, including our specialist Tenancy Support Officers, will work with tenants facing difficulties to manage their rent accounts. They have confirmed they will not be progressing evictions for breaches of tenancy during the pandemic.
Action will be considered in cases of extreme anti-social behaviour or domestic violence. The Council will consider taking out injunctions against perpetrators to make sure that the well-being and health and safety of residents is safeguarded.
Cabinet member for Housing and Community Services, Councillor James Evans said; "We want to reassure tenants who may be facing financial pressures because of the crisis and the government lock down that the council will work with them and not trigger evictions. We will only take action in cases of extreme anti-social behaviour or domestic abuse.
"We also want to make clear that during this time the Council will not be reducing temporary accommodation used to tackle homelessness, in fact we will be increasing the number of units available to make sure we have the capacity to help those affected by the impact of Covid-19."