New relief and grants for Powys businesses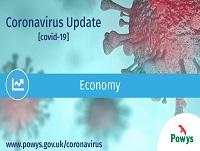 27 March 2020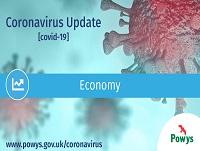 A significant package of support has been made available to help ease the damaging effects of Coronavirus on Powys businesses.
As part of the COVID-19 financial support scheme recently announced by UK Government, Powys will be awarding reliefs and grants estimated at £60m.
This package includes a £10,000 grant to all businesses eligible for Small Business Rates Relief with a rateable value of £12,000 or less.
A grant of £25,000 will be given to businesses in the retail, leisure and hospitality sector with a rateable value of between £12,001 and £51,000.
To provide further support, all retail, leisure and hospitality businesses in Powys with a rateable value of less than £500,000 will receive a year-long business rates holiday.
Rates bills for the new financial year 2020/21 have already been issued without the relief included, but those who are eligible will receive an updated bill shortly and direct debits will not be collected in the meantime.
Cllr Aled Davies, Deputy Leader and Cabinet Member for Finance, said: "We welcome the Chancellor's recent announcement of financial support; it will provide a much-needed boost for Powys businesses.
"Businesses that qualify for this support will not need to do anything at the moment. The council knows which businesses are eligible and they will receive information at the earliest opportunity.
"We want to make this process as straightforward as possible at a time when many people are worrying about money.
"From next week, commencing 30 March, we will be paying the grants directly into bank accounts of businesses where we have their bank details.
"There are a number of businesses whom we don't have bank account details for. We will write to each one at the same address we send the business rates bill to, asking for these details.
"The quicker we receive those details back from the business, the quicker we can pay the grant into their account.
"However, we can only write to people at the address we send the bill to, so if circumstances have changed and information should be sent to a different address, you need to let us know.
"There is a lot to work through so please bear with us. I do not want eligible businesses to miss out on this and we are doing everything possible to ensure the funds get to the right people, and quickly.
"I want to reassure everyone that we are working closely with Welsh Government at this unprecedented time, and we are absolutely committed to supporting local businesses in as many ways as we can."
If you think you are entitled to one of the support grants and do not hear from the council in the next few weeks, contact the support team on 01597 827463.
Further updates on how we're helping businesses can be viewed here www.powys.gov.uk/coronavirus/helpforbusinesses