Public transport reduced because of Coronavirus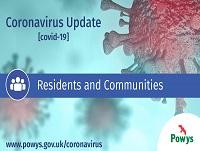 27 March 2020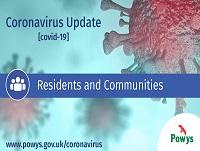 Public transport in Powys will be reduced to a modified Sunday service as a result of the Coronavirus pandemic, the county council has confirmed.
Normally Powys County Council provides around 30 local bus services across the county operating seven days a week, but national movement restrictions have forced a major reduction.
Deputy Leader and Cabinet Member for Transport, Councillor Aled Davies said:
"Not surprisingly the Coronavirus outbreak and movement restrictions announced this week have had a dramatic impact on passenger numbers, both fare-paying and concessionary bus pass holders. Consequently, we are modifying of county bus service and introducing a service based on services operating typically 3 return journeys per day service.
"We have the county council's core public transport to the following services:
T12 Machynlleth to Wrexham
X75 Llanidloes to Shrewsbury
X47 Llandrindod to Aberystwyth
T4 Brecon to Newtown
X43 Brecon to Abergavenny
T6 Brecon to Swansea
All town bus services in Brecon, Newtown, Welshpool & Ystradgynlais
X12 Operate to Abergavenny Tues, Thurs Fri
X15 Operate to Hereford Monday & Wednesday
"In our very rural areas we are asking the Community Transport Sector if they can help make sure that the most vulnerable citizens do not suffer from rural isolation as a result of the suspended regular bus services. If necessary, we may look to provide a very limited Demand Respond Service."
We ask that if you live in a town with a supermarket and chemist that you do not use public transport - we will prioritise serving rural communities along our core routes to enable them to access essential services.
The new reduced service will come into operation on Monday 30th March and run for a minimum of six-weeks before being reviewed.
For the latest updates and information about coronavirus (COVID-19) from the council, please visit www.powys.gov.uk/coronavirus