Coronavirus (COVID-19) - Fraud and Scams
Please stay alert to phishing emails and spoof websites, and many other scams as criminals are exploiting fears surrounding the Coronavirus. There has also been an increase in phishing via text message.

Check that the message makes sense
This applies not only to the grammar and spelling, but also to the message as a whole - does what you are being asked to do sound right? Would that person typically ask you to do this action in this way?
Check that a message is genuine
Always confirm that a message is genuine by calling the person or organisation involved Avoid using any numbers featured in correspondence, look these up separately.
Links and attachments
Never click on links and attachments, unless you are 100% sure that they have been verified. There is almost always another way to check (e.g. by using your web browser).
Stop and think before engaging with any correspondence
This applies not only to emails but to calls/texts/social media messages. Criminals look to apply pressure in some way to force people into making mistakes, so take a step back, don't be rushed, and get a clear perspective.
Sources of information
Only use official sources (e.g. Government website) for information around Coronavirus
Watch out for fake login pages/URL spoofing
When visiting a page/logging in, check the URL in the address bar to ensure that you're on the correct page, and everything operates as it should do. For added peace of mind, you can bookmark important sites and only visit those sites via that bookmark.
More information
The National Cyber Security Centre (NCSC) released a great article summarising the above situation, you can find it on their website at https://www.ncsc.gov.uk/news/cyber-experts-step-criminals-exploit-coronavirus
Reporting If you have been a victim of a cyber crime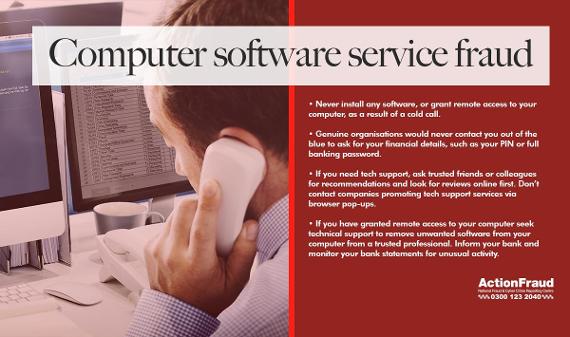 Please report it to Action Fraud, which is the UK's national cyber crime reporting portal. You can report through phone (0300 123 2040) or on their website at https://www.actionfraud.police.uk/
Reporting helps build intelligence for law enforcement, which can aid investigations as well as informational campaigns to prevent others from becoming victims.
Action Fraud operate a 24/7 live cyber reporting line for organisations! Further details at https://www.actionfraud.police.uk/campaign/24-7-live-cyber-reporting-for-businesses
Other types of scams
Scams have been identified across the UK include inaccurate news updates, false insurance, fake texts and tax refund schemes, online sales of miracle cures, vaccines and home-testing. There is also an increased likelihood of fake cleaning services and fake health workers going door-to-door.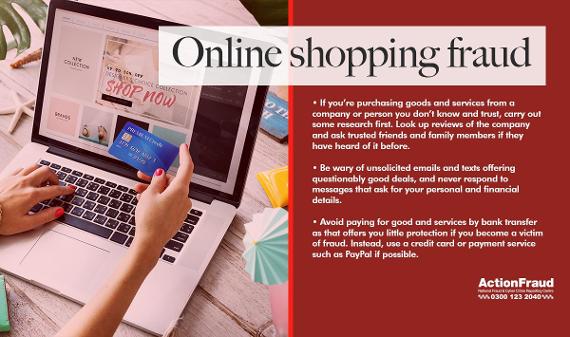 Remember it is always best to protest yourself and others. Check with a friend or relative if unsure.
Don't assume everyone is genuine. It's okay to reject, refuse or ignore any requests. If someone attempts to pressure you into accepting a service then they are unlikely to be genuine.
Don't be rushed into making a decision, if it sounds too good to be true, it probably is.
Only buy goods or services from trusted sellers and think before parting with money or personal information.
Always checks someone's ID and don't make any payments first.
Contact Trading Standards if you have any concerns.

Links:
Action Fraud Updates.
Action Fraud are constantly releasing alerts detailing the most common COVID-19 related frauds and scams, and the steps you can take to protect yourself. https://www.actionfraud.police.uk
Cyber Griffin Videos
The Met Police's Cyber Crime Unit have created a fantastic video series on how to stay secure whilst working at home. You can find it on YouTube at https://www.youtube.com/playlist?list=PLoWZUquVJo4SLWKD5A96znBNi23UzOjiG
Take Five
Take Five is a campaign run by UK finance which looks to educate people on how to protect themselves and others from fraud. They have loads of guidance and materials which you can find at https://takefive-stopfraud.org.uk/toolkit/