Advice for residents with online address problems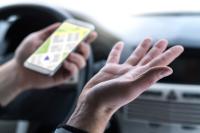 2 April 2020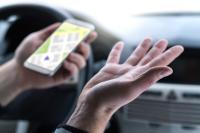 The increase in online shopping as a result of the Covid-19 pandemic has seen a number of people in Powys find out that their address is not being recognised by online retailers.
Councillor James Evans is Cabinet Member for Powys County Council with responsibility for Regulatory Services. He explained: "If you are finding that your address is not being recognised when you are shopping online there is something you can do. Firstly, go to https://www.royalmail.com/business/find-a-postcode and see if your address is listed."
"If it is not, please email buildingcontrol@powys.gov.uk with your address and details explaining the situation or telephone 01874 612290 and we can check for you," said Cllr. Evans.
He explained that when you formally register your address with the Powys County Council Street Naming team we ensure your address is listed with the emergency services, online services such as food deliveries and the Royal Mail.
"If you find that your address is not registered our street naming team will aim to prioritise your request but please be aware that the Royal Mail may take at least 5 days to update their records. Until your address is registered we recommend that you speak - via the telephone or online - to your family or neighbours for support.
"If you are unsure about your address or need any assistance please do not hesitate to contact us."
For the latest updates and information about coronavirus (COVID-19) from the council, please visit www.powys.gov.uk/coronavirus