No fines for library members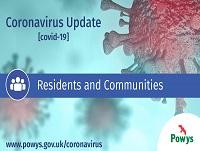 6 April 2020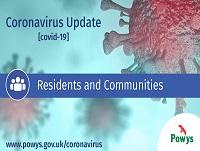 Books loans have been automatically renewed and members won't have to pay any fines when libraries do re-open in Powys, the county council has said.
Libraries in the county had to close last month after the UK Government stepped up measures to prevent the spread of coronavirus and save lives by ordering the closure of various venues.
Now Powys County Council has reassured library members that they won't be fined and their book loans will be automatically renewed.
Cllr Rachel Powell, Cabinet Member for Young People and Culture, said: "'we know how much people value their local library but these are unprecedented times and it was only right that libraries closed to ensure that lives are saved.
"We want people to follow the government's advice and stay at home and only leave if it is absolutely necessary. That is why we have automatically renewed all book loans and our members won't pay any fines when our libraries are back open."
Although the libraries have closed, residents can still borrow eBooks and eAudiobooks for free if they become a library member online at www.powys.gov.uk/libraries
Library members can now access Ancestry online from their homes until Thursday, April 30. They can also download some of the biggest magazine titles from RBdigital including Radio Times, Cosmopolitan, Country Living as well as Disney comic books for younger children.
"Although the libraries are closed, we have seen a significant increase in people joining online and are now using our digital library to borrow eBooks, eAudiobooks, magazines and comic books, said Cllr Powell.
"Ancestry is a fantastic service. Now is a good time to trace your family tree and a good activity to share with your family.
"We have a brilliant digital selection for all ages while listening to audiobooks is a wonderful way to relax."
Sign up as a library member visit www.powys.gov.uk/libraries today and you can start borrowing from our digital catalogue straight away.
For the latest updates and information about coronavirus (COVID-19) from the council, please visit www.powys.gov.uk/coronavirus