Ten-year strategy to transform education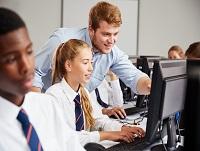 6 April 2020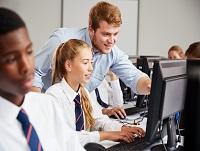 An ambitious ten-year strategy that could transform education in Powys will be considered by the Leader of Powys County Council next week, the county council has said.
Although Powys County Council has been working to ensure critical services continue in response to the Covid-19 pandemic, work on developing a new education strategy for the county has continued.
The Strategy for Transforming Education in Powys 2020-2030 will be considered by the Leader of Powys County Council, Cllr Rosemarie Harris, under delegated powers on Tuesday, April 14.
The strategy has been shaped and strengthened by a series of engagement events with key stakeholders including headteachers, school staff, governors, parents and learners.
Cllr Phyl Davies, Cabinet Member for Education and Property, said:
"There is a genuine appetite from everyone in our schools' community to work together and bring about change that will transform the learner experience and entitlement for our young people.
"The feedback and views that we have received as part of our engagement activities were vital. We have used this information to shape and strengthen the education vision and to develop this ambitious strategy that will transform education in Powys."
The strategy includes a strengthened education vision and guiding principles. If approved by Cabinet, the strategy will concentrate on four strategic aims:
Improve learner entitlement and experience
Improve learner entitlement and experience for post-16 learners
Improve access to Welsh-medium provision across all key stages
Improve provision for learners with special education needs / additional learning needs.
"Learning and skills is a cornerstone of our Vision 2025 and we want to provide a world-class rural education system that has learner entitlement at its core," said Cllr Davies.
"Our aim is to develop an infrastructure of all-age schools within the 13 secondary school localities and develop new, purpose-built schools. These schools will not only provide state-of-the-art teaching environments but community focussed facilities that can support learners and their families.
"We want to work with our headteachers and schools' community to reform our schools, using international and national experience to ensure that we create an effective and seamless education for our children from the moment they start their education journey until they leave school. We will do this collaboratively with our primary, secondary and special schools to ensure that we give our young people the best possible learning outcomes.
"We also want to ensure that our post-16 learners and our 14-16-year-old learners can access a broad range of subjects within the county with a mixture of academic and vocational offers available. Over time, this could see us develop sixth form centres that will be able to provide a curriculum that meets the needs of all learners.
"It is clear that there is no equality of provision for Welsh-medium learners across the county and our learners do not have access to a Welsh-medium secondary school. We want to ensure that, in future, children can access Welsh-medium education from early years to their school leaving age.
"We also want all schools to be fully inclusive, educating pupils with a wide range of special educational needs / additional learning needs. For our learners with more complex needs, we want to develop on the strengths of our special schools, and have a network that will allow learners to have access to a range of specialist provision and support as close to home as is possible.
"If we are successful in delivering this strategy, the council in partnership with Welsh Government will have invested almost £500m into our education infrastructure.
"We know that our schools and their staff are valued by communities but it was clear in our engagement activities with the schools' community that education in Powys faces many challenges.
"Staff at our schools have been through a big change as the council responds to the Covid-19 pandemic and I would like to thank them for their commitment during this extremely difficult period.
"However, it is important that we continue with our transformation plans for education. We need to ensure that we can give our learners the best possible start they deserve. I believe that this strategy, which will put our learners at the heart of all our decisions, will help us achieve this.