Covid-19: Employers are being asked to do the right thing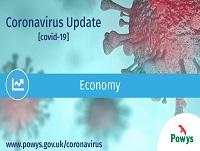 7 April 2020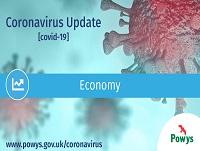 Employers in Powys will have to ensure their employees and others can maintain a distance of two metres from each other from today (Tuesday, April 7) after new rules came into force.
The new rules have been introduced by the Welsh Government to protect workers from the coronavirus outbreak.
The regulations mean that the two-metre social distancing rule will apply to any workplace, including homes, where work and repairs are being undertaken and outdoor spaces. The new rules apply to those workplaces not already covered by the original stay-at-home rules introduced almost two weeks ago.
Now Powys County Council are advising all businesses to take all reasonable measures to ensure the two-metre rule is maintained between people on their premises whenever work is being carried out.
Guidance has been issued to explain what can reasonably be expected of employers and businesses and can be found here: https://gov.wales/taking-all-reasonable-measures-maintain-physical-distancing-workplace
In addition, many organisations and representative bodies have published sector specific advice about how social distancing can be observed in different environments, including construction and manufacturing.
Cllr James Evans, Cabinet Member for Public Protection, said: "These new regulations will ensure all workers are better protected in the workplace, by ensuring the social distancing measures now apply in all people's places of work.
"Our request to employers now is to please act responsibly, do the right thing, protect the lives of your workforce and others by ensuring your work can be carried out safely and in accordance with the new requirements around social distancing.
"We will continue to work with businesses to ensure compliance and will be engaging with business groups to provide support. Where a business however fails to co-operate and flouts the legislation enforcement action will be taken in the interest of protecting lives."
If anyone has any concerns or requires advice please contact your local Environmental Health or Trading Standards office as follows:
For the latest updates and information about coronavirus (COVID-19) from the council, please visit www.powys.gov.uk/coronavirus