Additional mortuary capacity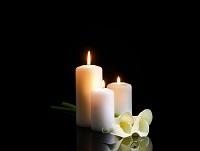 8 April 2020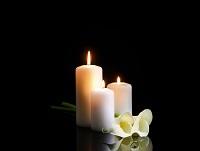 The First Minister for Wales recently outlined his expectations that the NHS, local government and funeral services should work together to make sure that additional mortuary capacity is in place across the country.
As the First Minister for Wales made clear in his press conference on Friday (3 April), mortuary capacity in Wales will not be able to meet the needs of communities in the extraordinary times that we know are coming. He outlined that work under way across the country to work with partners to put in place temporary additional capacity.
In Powys we are supporting this work with the development of a temporary facility on the Wyeside Industrial Estate in Llanelwedd. This work is driven by a determination to respect human dignity during these challenging times. The temporary facilities will mean that the county can be confident that it has the capacity to provide dignity in death for the people of Powys.
Carol Shillabeer, Chief Executive of Powys Teaching Health Board, said: "Every effort is being made through social distancing to reduce the number of people affected by coronavirus. But unfortunately, there are still many people contracting and becoming ill with coronavirus. This is resulting in an increase in the number of deaths within Wales and across the UK. Here in Powys we need to prepare for this, and therefore we do need to increase the mortuary capacity in the county. This is particularly important as burials and cremations are also likely to be affected during this time.
"I can reassure the people living and working in Powys that any facility of this nature must meet very stringent standards in relation to the care of the deceased. Updated national guidance has been published, and we will ensure that this is being followed here in Powys. This will ensure the highest standards of dignity and safety for everyone.
"Together our aim is that we never need to use this additional capacity, and absolutely central to achieving this is for all of us to adopt social distancing to reduce the spread of infection."
Powys County Council Leader, Councillor Rosemarie Harris said; "We recognise the skills, knowledge and experience that Funeral Directors in Powys have and we are working closely with them to manage the expected increased number of deaths. Critical to making this happen will be how we transport the deceased to this site. Local funeral directors are all highly experienced, thoughtful caring people who are acknowledged for bringing dignity to the dead and comfort to the bereaved and we are working with them to ensure the facility operates well.
"The potential risk of transmission related to the handling of bodies of deceased persons with suspected or confirmed COVID-19 is low. Public Health England, who are responsible for national coordination, has recently published updated guidance to advise families and mourners, and to guide those who work with the deceased. We will be ensuring that this guidance is followed here in Powys."