Protect yourselves from coronavirus scammers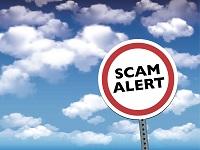 8 April 2020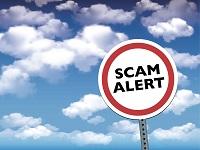 Residents in Powys could be targeted by fraudsters who are using the coronavirus pandemic as an opportunity to prey upon vulnerable people.
Now Powys County Council's Trading Standards Service are urging people to protect themselves and friends and family so that they don't become victims to unscrupulous scammers.
The service is aware of one incident in the Dyfed Powys Police area where an elderly and vulnerable individual was asked if she could be held with her shopping and handed over the money never to see the person or their shopping money again.
There are also nationwide reports where scammers are:
claiming to be raising funds for charity
posing as charity volunteers offering to help with shopping
offering fake virus testing.
Cllr James Evans, Cabinet Member for Public Protection, said: "As people stay indoors to prevent the spread of COVID-19, criminals are preying on people in vulnerable situations who are isolated and living alone.
"There's never been a more important time for neighbours to look out for each other - particularly as we self-isolate - which is why we're encouraging communities to prevent scams in their local area by using the free resources at www.friendsagainstscams.org.uk/
"The online courses will help you spot a potential scam, identify people at risk and help you protect local residents from falling victims to scams. We're urging communities to protect each other from scams and encourage people to share the latest advice with families, friends and neighbours.
"Please remember, particularly during these difficult times, that we're all targets for scammers in one form or another so please take extra care and ask yourself 'is this a scam?'."
If you'd like advice about scams or if you need to report a scam, please contact the Citizen's Advice Consumer Service on 0808 223 1133. They'll also be happy to provide general consumer advice.
For the latest updates and information about coronavirus (COVID-19) from the council, please visit www.powys.gov.uk/coronavirus