Holiday accommodation owners reminded to remain closed this Easter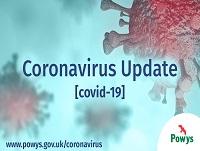 09 April 2020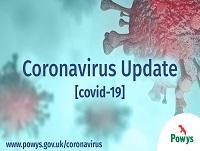 Powys holiday accommodation owners are being reminded to remain closed in advance of the Easter break.
Last month (March) the UK Government ordered hospitality businesses to close and said that people should stay at home and that only essential travel be permitted.
With very few exceptions, all hotels, bed and breakfasts, hostels, holiday rentals, caravan parks, campsites and boarding houses are now closed for commercial use until further notice.
Additionally, all restaurants, public houses, wine bars, cafes, canteens and other food and drink establishments are also closed unless they are providing food for takeaway or delivery only.
Ahead of the Easter weekend, Powys County Council and Dyfed-Powys Police are reminding owners of holiday accommodation such as guest houses, caravan parks, campsites, holiday lets along with other hospitality outlets to remain closed to help combat coronavirus and protect the lives of the people of Powys and the nation at large.
Cllr James Evans, Cabinet Member for Public Protection, said: "We understand that Easter is traditionally seen as the start of the holiday season for many businesses. However, we all need to do everything we can to reduce the spread of coronavirus and protect the lives of the people of Powys and help reduce the burden on the NHS.
"We know that most businesses are abiding with the new rules for which we are grateful. We also recognise that the hospitality industry is facing real challenges in these uncertain times and we will continue to provide support for you.
"We will be monitoring the situation over the weekend and will take enforcement action against those found to be ignoring the requirements.
"Holidaymakers are also being reminded that visiting Powys for leisure is not regarded as essential travel and they risk receiving a fine from the police.
"Please all act responsibly, do the right thing and protect lives."
For the latest updates and information about coronavirus (COVID-19) from the council, please visit www.powys.gov.uk/coronavirus