Ten-year education strategy approved by Leader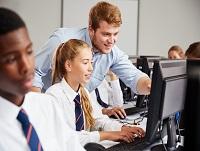 14 April 2020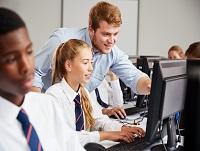 An ambitious ten-year strategy to transform education in Powys has been approved, the county council has said.
The Strategy for Transforming Education in Powys 2020-2030 was approved by the Leader of Powys County Council, Cllr Rosemarie Harris under delegated powers on Tuesday, April 14.
The strategy has been shaped and strengthened by a series of engagement events with key stakeholders including councillors, headteachers, school staff, governors, parents and learners.
The approved strategy, which includes a strengthened vision and guiding principles, will concentrate on four strategic aims:
Improve learner entitlement and experience
Improve learner entitlement and experience for post-16 learners
Improve access to Welsh-medium provision across all key stages
Improve provision for learners with special education needs / additional learning needs.
In order to demonstrate full commitment to the ambition outlined in the strategy, the Leader also approved the development of a ten-year outline capital investment sum of £350m. This is to transform the county's schools' estate as outlined in the revised 21st Century Schools Strategic Outline Case.
Cllr Phyl Davies, Cabinet Member for Education and Property, said: "Learning and skills is a cornerstone of our Vision 2025 and we want to provide a world-class rural education system that has learner entitlement at its core.
"There is a genuine appetite from everyone in our schools' community to work together and bring about change that will transform the learner experience and entitlement for our young people.
"If we are successful in delivering this strategy, the council in partnership with Welsh Government will have invested almost £500m into our education infrastructure."
The council will now start work on the first set proposals, the Welsh in Education Strategic Plan as well as a revised home-to-school transport policy for Cabinet to consider no later than this September.
"We need to ensure that we can give our learners the best possible start they deserve," said Cllr Davies.
"I believe that this strategy, which will put our learners at the heart of all our decisions, will help us achieve this."