Keeping our outdoor spaces safe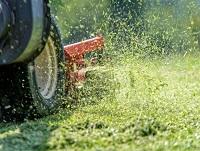 21 April 2020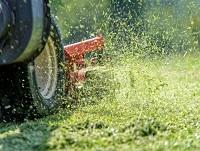 During this period of lockdown, we are still fortunate enough to be able to enjoy safe access to the outdoors for our daily exercise.
The recent spell of warm, sunny weather has meant that spring has sprung, and the grass is growing quickly. As a result, the council will shortly begin cutting the grass in the county's cemeteries, housing estates and amenity areas. This will be a reduced service, compared to previous years, but will ensure that the majority of our outside areas are kept safe and tidy for residents to use responsibly.
Cllr Heulwen Hulme, Cabinet Member for Environment, said "Council staff providing this grass cutting services have been provided with the appropriate training and equipment to keep both themselves and the public safe whilst they work.
"We would like to remind residents to please respect the social distancing rules when you see them and allow them the space they need to do their job. By working together we can ensure that we keep our outdoor spaces tidy and safe for everyone to enjoy when taking their daily exercise.
"We would like to thank all our staff for their continued hard work at this time and the support and patience shown by our residents, thank you."