Private water supplies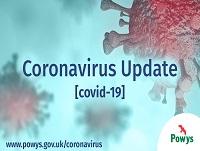 22 April 2020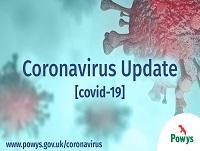 Routine sampling of all private water supplies has been postponed until further notice by Powys County Council in response to Covid19 and to help stop the spread of coronavirus by reducing the contact with each other.
This decision has been taken as a precautionary measure to protect both our officers and the residents of Powys as a whole and is in keeping with the advice provided by Public Health Wales.
Private water supply owners should continue with operational checks including where possible, inspection of the source, storage and distribution network, ensure that maintenance is being carried out as required (e.g. replacing UV lamps or monitoring chlorine dose) and that they have sufficient spares of essential equipment to ensure supplies remain wholesome at all times.
As the warmer, drier weather approaches it is also advisable to monitor water levels, conserve water wherever possible. You must follow other government advice to wash your hands regularly and review your emergency plans to ensure an alternative supply of water is available is required.
We would like to reassure you that any essential sampling work will be carried out in order to ensure the continuing public health of consumers.
If you have any queries or issues during this time, the Environmental Protection team are still contactable as usual by phone (01597 82600) or email (environmental.protection@powys.gov.uk).