UK Government funding boost for councils welcomed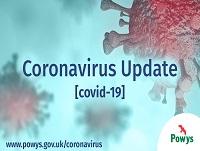 22 April 2020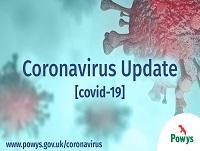 News that councils across Wales could potentially receive £95m in additional funding as they continue to respond to the coronavirus pandemic has been welcomed by Powys County Council.
The UK Government announced last week (April 18) that it was providing an additional £1.6billion for councils across the UK so that they can continue to provide essential services and support those who need it most.
The council is hoping the funding will be passed straight to all Welsh councils from the Welsh Government, which will receive the £95m from the UK Government.
Cllr Aled Davies, Deputy Leader and Cabinet Member for Finance, said:
"Like all councils in Wales, we are facing considerable financial challenges as a result of the coronavirus pandemic so the additional funding announcement by the UK Government last week is welcomed.
"We are seeing significant losses to our income, for example from leisure centres, as well as increased demands and costs for some services, such as housing. This additional funding, which could be worth about £4m for Powys, will certainly help.
"We are working closely with other councils and the Welsh Local Government Association to ensure that the Welsh Government understands the scale of the problem facing local government in Wales.
"We are grateful for the assistance the Welsh Government has provided to our residents and businesses as we work together in response to these unprecedented times. However, I hope the Welsh Government will immediately passport this funding to councils across Wales."