Council staff make welfare calls to shielding residents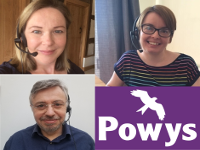 April 23, 2020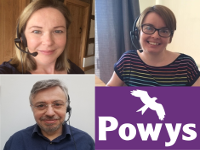 Powys County Council staff have been making welfare calls to Powys residents who are shielding in recent weeks.
Just under 3,000 people in the county who have received letters from the Welsh Government's Chief Medical Officer advising them to take extra measures to keep themselves safe have been contacted by council staff by telephone.
Working together with the Powys Association of Voluntary Organisations and the Community Connectors teams, staff who normally work in different roles have been offering a range of help.
People who are unable to leave their home to shop have been offered help with shopping collection and the same assistance has been offered with prescription collections.
The team have also offered well-being support and links to befriending schemes should people need a friendly voice to chat with.
Councillor Graham Breeze is Cabinet Member with responsibility for these staff. He commented: "It is difficult to emphasis just how important these calls are at this difficult time for so many in our communities.
"The calls are giving assurances to residents that they are not alone and that there are people out there able to provide support and guidance.
"The staff involved have taken on this huge task with real enthusiasm and are to be congratulated on their sympathetic manner and understanding demonstrated. Feedback which I have received tells me that the calls have been very much appreciated by residents who are isolating."
The council is keen to point out that the staff members never ask for any personal financial information during these calls and offer a Powys County Council contact number for people to check with if they have any concerns.
If any residents have not received a call and have received a shielding letter from the Welsh Government's Chief Medical Officer they should contact the council on 01597 827460
Photo: Melissa (top left), Marc and Mair are just three of the staff who have been calling shielding residents in recent weeks.