All Household Waste and Recycling Centres across Wales are currently closed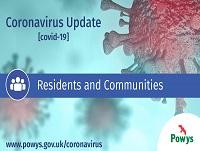 24 April 2020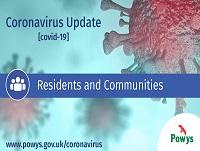 Following agreement with all Welsh local authorities and Welsh Government, all HWRC across Powys are currently closed to help stop the spread of the coronavirus, protect both the general public and our staff, reduce the pressure on the NHS, and save lives.
Currently Government guidelines very clearly state that all non-essential travel is banned. You can only leave the house for four reasons; shopping for food, collecting medicines, travel to work where working from home is not an option, and daily exercise.
Through careful planning and the commitment of our workforce, we are continuing to collect all waste and recycling from households across the county, as normal. If you would like additional containers for extra recycling, which will be collected weekly, please visit our website to request more. Please keep any items that we cannot collect at home until restrictions are eased.
Councillor Heulwen Hulme, Cabinet Member for the Environment said, "We know that residents are using their time to do some DIY and clear out sheds and attics, but we would ask you to hang onto this material until the government restrictions comes to an end.
"The most important thing at the moment is to reduce the spread of the virus, protect the NHS and save lives here in Powys.
"We are grateful for your patience and understanding whilst we work to continue to provide essential services and protect our communities during this lockdown period."