Powys businesses produce critical supplies in Coronavirus fight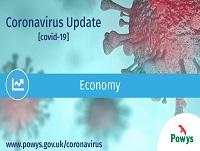 24 April 2020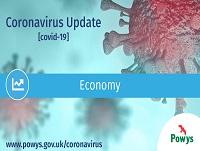 A number of Powys-based companies are producing critical medical equipment and supplies in the fight against coronavirus.
Following a plea from UK Government for businesses to produce more personal protection equipment (PPE) where they can, companies in Powys have responded to the call.
One business, which was able to start manufacturing test equipment and oxygen supplies immediately due to their large stock inventory, is T S Henderson & Co from Hay on Wye. T S Henderson was a finalist in the 2019 Powys Business Awards.
Rob Henderson, Managing Director, said: "Bespoke precision engineering is what we do. In the 1940s we were manufacturing components and parts for the Rolls Royce Merlin and Griffon engines that powered the Spitfire.
"Once again, at an hour of need, we're playing our part. Our existing and new customers in the supply chain are awesome to work with, but we are all inspired by those in the NHS who are saving lives on the front line."
Others helping include Laura Ashley's Texplan factory in Newtown who are making hospital scrubs and Mangar Health in Presteigne who are providing equipment for the new NHS Nightingale field hospital in London.
Cllr James Evans, Cabinet Member for Economy, Housing and Regulatory Services, said:
"I applaud Powys businesses for helping with the national PPE shortages and supporting our NHS at this unprecedented time.
"These are shining examples of how local businesses are harnessing their skills and tools for the sake of the wider population.
"I know there are many more and I thank each and every one for their selfless response and provision.
"These are difficult times and I appreciate not everyone can help in this way, but I encourage businesses to consider manufacturing PPE and other critical medical supplies."
If your business is interested in providing or procuring personal protection equipment or other, please:
More information on support for Powys businesses can be found at www.powys.gov.uk/coronavirus/helpforbusinesses
For the latest updates and information about coronavirus (COVID-19) from the council, please visit www.powys.gov.uk/coronavirus