Council staff redeployed to support essential services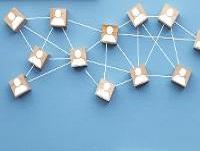 28 April 2020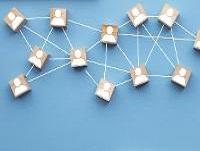 Hundreds of members of staff have been redeployed to support the council's most essential services, Powys County Council has said.
The council's redeployment team has been busy mobilising its workforce by retraining and redeploying staff to help support essential services and protect communities across Powys.
The work is in response to dealing with the Covid-19 pandemic, which saw the council invoke its business continuity plan back in March. Invoking this plan allows the council to focus on business-critical activities.
Cllr Graham Breeze, Cabinet Member for Corporate Governance and Engagement said:
"Our redeployment team have been working tirelessly over the past few weeks to identify and arrange for staff to be retrained to fill roles left vacant by colleagues who are unable to work due to underlying health issues and shielding rules, or because they are self-isolating with Covid-19 symptoms."
"Additional redeployed staff have also been drafted in to help with services areas experiencing an increase in demand, such as income and awards and customer services.
"Matching the skills of our workforce with the roles which need filling and organising and providing additional training is no easy task. The team are currently processing over a month's worth of work every week! It really is an incredible effort and we are grateful for their hard work."
So far over 750 members of staff on our redeployment list whose skills are now, or soon will be, being used in areas including childcare hubs, waste and recycling collections, income and awards, social services, domiciliary care and customer services.
"We would like to thank all our colleagues who have selflessly stepped into these different roles to ensure that we are able to maintain these essential services across Powys during this difficult time. With their support and commitment, we are able to look after our most vulnerable residents and keep our communities safe." added Cllr Breeze.