Dumped carcasses being investigated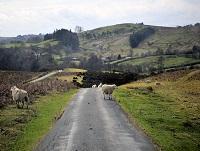 29 April 2020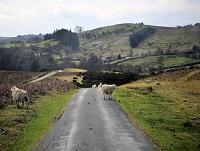 A number of lamb carcasses that have been dumped from a bridge in Mid Powys is being investigated by the county council.
Powys County Council's Trading Standards Service is currently investigating the incident which has taken place in the Llananno area - it is the second incident in the county this month.
The incident has led to the service to issue a further reminder to the farming community in Powys to dispose of animal carcasses in the correct manner.
Cllr James Evans, Cabinet Member for Trading Standards, said: "It is extremely disappointing that despite earlier warnings we have had a second incident in the county. Dumping carcasses is a serious issue and poses a real risk of disease and damages the reputation of the farming community.
"The law is clear and necessary to control the spread of disease to other animals and to protect the human food chain. Breaching these requirements poses a threat to both animal and human health.
"Farmers are advised that it is a requirement of the Animal By-Products (Enforcement) (Wales) Regulations 2014 that all carcasses are collected, transported and disposed of in an approved manner.
"If farmers do not follow these regulations then we will investigate and take the appropriate action," said Cllr Evans.
If anyone has information regarding this incident, they should contact Trading Standards on 01597826031.
Further information about the regulation can be found by visiting the business advice section of www.powys.gov.uk/tradingstandards and clicking on Animal Health & Welfare.