Alert issued on dangerously high-strength alcohol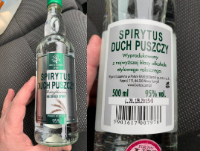 30 April 2020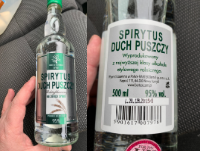 Concerns have been raised by Powys County Council over the labelling of an alcohol product being sold that has an ABV of 95%.
Spirytus (rectified spirit) may not have adequate labelling which may confuse purchases when it is offered in an alcohol section of the store.
Now the council's Trading Standards Service are advising consumers not to consume such spirits neat. The service has also received information that the alcohol has been marketed as being 'suitable as a disinfectant' which is incorrect.
Cllr James Evans, Cabinet Member for Trading Standards, said: "It is not acceptable for consumers to be offered food products without clear labelling and instructions. To claim that the product is suitable for disinfectant is also incorrect.
"Our trading standards officers work with partners to enforce strict legislations which ensures such products are labelled with clear instructions for use and meet safety standards."
Clive Jones, the council's Professional Lead for Trading Standards, Community Safety and Emergency Planning, said: "We are aware that these products maybe on sale in some shops in Powys and we want to make unsuspecting customers aware at the earliest opportunity about this issue.
"An ABV of 95% is simply too strong an alcohol to be drunk neat as a shot drink. We suspect the product may not have adequate labelling, for example, not having instructions for use in English, and therefore poses a hazard to people who consume it neat.
"Most spirit drinks are around the 40% abv mark, so this is more than double the strength of regular spirits. We don't want people to misuse the product thereby posing a risk to their health and possibly their lives. To furthermore claim that the product is suitable as a disinfectant adds further confusion and risk to potential buyers."