Education letter to parents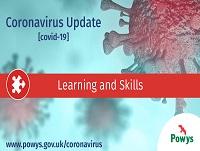 1 May 2020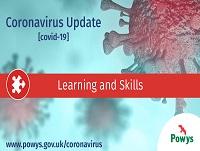 Today (Friday, May 1) a letter has been sent to parents from the Cabinet Member for Education and Interim Chief Education Officer. Here is the letter:
Dear Parents/ Carers,
First of all, I would like to say a huge thank you for all the work you are doing in supporting your children with their learning at home. Your children have now been at home for six weeks, and it is possible that the current arrangements may continue for the foreseeable future.
The Education Minister has made it clear that until it is safe to reopen schools, they will remain closed.
Therefore, we have to find different ways of delivering teaching and learning. This is a challenge for us all. The Welsh Government has issued guidance for all parents which can be found on the following link:
https://gov.wales/guidance-parents-and-carers-support-families-stay-safe-healthy-and-learning-covid-19
There is also a support page on the Welsh Government's Hwb platform which provides you with guidance and places to find activities for your children to do that are safe. You will need your child's username and password to access Hwb, you will then be able to access the link below.
https://hwb.gov.wales/distance-learning/distance-learning-tools-throughhwb/parents-and-carers/
We are working very hard with our schools to ensure all learners are equipped for distance learning. I would like to thank our teachers and support staff for the work they are doing in preparing for distance learning as well as their invaluable work in the emergency childcare hubs. It is still early days for this new way of working and you as parents, your children, and teachers alike are rebalancing, finding a new rhythm, and essentially still making the changes in these unprecedented time. With each week that passes this change will feel more like the new norm for us all.
I know that some of you may be worried that your children are not finding it easy to work independently at home. Don't worry about this, remember that there's a whole range of activities that can develop their curiosity, and their reading skills. If children discover and develop the joy of reading during these months we will have given them something that will benefit them for the rest of their lives - whether it's reading about sport, pop, art, history or dinosaurs...... just go for it!
By working together, parents, children, teachers, governors, elected members and officers at the local authority, we can ensure that your children are safe, well and enjoying their learning during this time. I am sure that when we look back at this time one of the lasting memories will be that as families, we spent time together learning new things and appreciating the simple pleasures - time in the garden, time learning new skills, time being creative, time to exercise and time to reflect.
Once again, thank you for all you are doing. Keep safe.
Kind regards,
Cllr Phyl Davies, Cabinet Member for Education and Property
Lynette Lovell, Interim Chief Education Officer