We're here to help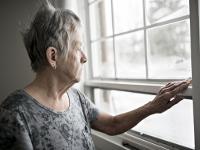 May 5, 2020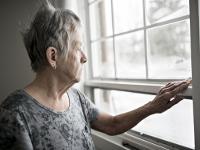 If you think you need support from Adult Services, don't hesitate to get in touch. That's the message from Powys County Council as it finds fewer people are getting in touch for information and advice during the pandemic.
The council's Adult Services team is reporting that people are delaying getting in touch with the service during the pandemic and when they do, they are often at crisis point.
Councillor Myfanwy Alexander is Cabinet Member with responsibility for Adult Social Care. She explained: "Though we can't promise 'business as usual' during the COVID 19 crisis, the teams in Adult Services are pulling out all the stops to help as many people as possible. We're anxious that people are not contacting us for support at the moment, perhaps because they don't want to overload our service. I'd like to take this opportunity to assure Powys residents that we are geared up to respond to new enquiries and that the sooner you seek support the better. Whether you need advice or support yourself or have concerns about a neighbour, friend or relative, please get in touch: we are here to help.'"
Head of Adult Services with the council, Michael Gray added: "There are some services which we can't practically offer during this pandemic but there is still a lot we can do. Please don't worry about getting in touch with us. We can talk through what matters to you, and what support you need, and then we'll work with you to get things in place."
You can get in touch with the council's Adult Services team as follows:
Services for adults (ASSIST) - 0345 602 7050 or email assist@powys.gov.uk
"We are hearing reports of service users who, for a variety of reasons, aren't getting in touch with us for help at an early stage. When they are doing so, their situation is often serious. We understand that the health service is seeing a similar situation for non Covid19 health issues."
"Our teams are finding ways of continuing to support people. For example our Occupational Therapists are using smartphones to carry out remote assessments for people who may need equipment and adaptations (eg grab rails) to help them around the home," he added. "And our sensory support teams are posting equipment to Powys people who need help with vision or hearing loss."
And if a face-to-face call would help any service users, the team is able to use Skype to make video calls.
The council is working closely with the voluntary sector - the Powys Association of Voluntary Organisations (PAVO) is co-ordinating volunteer carers in the county - so there is a resource to help at a variety of levels.
The service is aware that the current situation may be particularly difficult for carers especially with limited access to residential respite that may have benefited them previously. Even though residential respite may be difficult to provide at this time the council would urge carers to still get in touch so we can offer advice and support.
The service is also aware that some people may have had informal caring arrangements - paid or otherwise - which may now be breaking down. "If you feel that you need support at this time, please get in touch on 0345 602 7050 and we will see what we can do to help," Michael added.