Stay home plea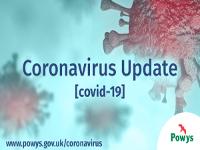 May 7, 2020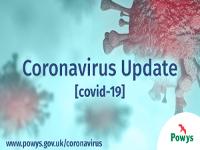 Calls by the Welsh Government for visitors to stay away from Wales until national restrictions have been eased have been backed by Powys County Council.
An open letter ahead of the bank holiday weekend, from the First Minister of Wales, Mark Drakeford and senior Welsh figures called on people to stay home including not visiting any second homes in the country.
Leader of Powys County Council, Councillor Rosemarie Harris said; "We fully endorse the call for visitors to stay away until national restrictions have been relaxed. The country has seen a slow-down in infection rates and the number of deaths, but we are not out of the woods yet and must remain vigilant.
"Any increase in the infection transfer rate triggered by ignoring social distancing and movement restrictions could have a devastating impact on the spread of Coronavirus. A slight increase in the infection rate could see hundreds of lives lost across the county and I urge visitors to stay away, Powys will still be here when it is safe to visit.
The open letter, which was backed by the Leader of the Welsh Local Government Association (WLGA), Cllr Andrew Morgan, the Chair of Policing Wales & Dyfed Powys Police and Crime Commissioner, Dafydd Llywelyn, and the Chair of the Welsh Chief Officer Group Chief Constable Carl Foulkes, called on people to stay home and said travelling to a second home was not essential and was an offence.
"We have written to holiday home-owners in the county reminding them of their responsibilities and urging them to stay away for now. We know it is tempting with the coming Bank Holidays and improving weather to travel to Powys. But, now is not the time, we don't want to risk a second infection wave, the consequences for our residents and economy are too horrible to contemplate," she added.