Gwernyfed High School inspection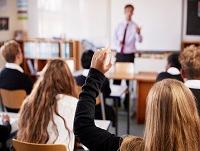 14 May 2020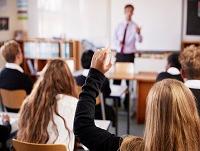 A team of senior education officers will support a secondary school that has been judged as needing 'significant improvement' following an inspection, Powys County Council has said.
Education officers have started working with school staff and governors at Gwernyfed High School to make sure that areas identified in need of improvement by Estyn are tackled as a matter of priority and urgency.
Following the publication of the report, the school will draw up an action plan which will detail how they are going to address inspection recommendations. Estyn will monitor the school's progress about 12 months after the publication of this report.
Cllr Phyl Davies, Cabinet Member for Education and Property, said: "We are working with senior leaders at Gwernyfed High School to ensure that they have the support that is needed. The school is well regarded in the community but it faces challenges that need to be addressed.
"With everybody on board, we believe that they can address the matters highlighted by Estyn in order to raise expectations and give parents and learners the confidence that they need in the school."
Diane Hebb, Gwernyfed High School's Acting Chair of Governors, said: "The Gwernyfed school community is disappointed with the outcome of the inspection but are pleased at the positive aspects noted in the report.
"We are determined to put right the matters that have been highlighted and our staff are already heavily engaged in discussions about the improvement journey. We'll need everybody on board as we strive to ensure that we provide the best learning experiences and outcomes for all our students."
A copy of the full report can be found on the Estyn website.